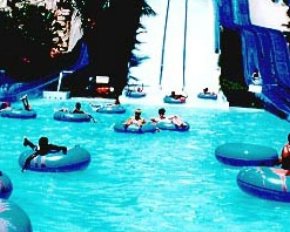 browse (1 / 8)
What better way to morph back into the fun of being a child and having a crazy, fun, exciting experience. What better way then to haul ass down to an amusement park. Get that adrenalin pumping as your friends coax you into going on those rides that you never imagined you'd dare approach, eyes half closed, nervous as hell, your stomach crazy, swirling ,like there's a theme park inside it. And then there you are ,on it, to late to leave now, your friend directly across from you, and then it starts....there's no getting off now...speed builds, and your friends crazy facial expressions right across from you. Damn, you thinking wish i'd caught that on camera....the strange contorted face, both scared and excited at the same time. Adrenalin full throttle now. Thirsty as all hell...grab a drink at some great side stall, with fresh candy floss being made right before your very eyes, look at all the new colours you think to yourself ,they never had those when I was a kid. Well get over it. Now they do.
Scramble into the booth and see both you and your friend in crazy/ embarrassing poses of note. Both buy a copy only to commemorate the occasion, tease and blackmail the other. Both photo's will be hidden in a very safe place, unless of course one of the crazy duet decides to frame theirs. After purchasing the photo's its time to recoupe. Grab some lunch some place nice. Only to discuss and plot out the next ' death trap' on the list never-ending fun and loads of 'healthy' rushes.
Funworld , the beachfront amusement park must be mentioned. Situated across from the Holiday Inn, and provides fun for not only kids [Yes us adults too]]. Paddling pools nearby, with some great rides amidst carnival lights and music. For the romantics out there, don't forget to check out the cable car-great view.